.
NYC CETA Artist - Photographers
Among the initial 300 artists hired by the CCF Artists Project at least 15 were photographers.
They were placed in community assignments, often on documentary projects, and sometimes did special assignments for CCF.
Three worked in the dedicated documentation unit during 1978 and then joined the general photographers pool in 1979.
Images by project artist-photographers Dawoud Bey, Stanford Golub, Robert Gurbo, George Malave, Marbeth,
Abraham Menashe, Anne Marie Rossueau, Marilyn Schwartz, Joan Stephens, Blaise Tobia and Sarah Wells
were included in CCF's self-documentation book Artists Project: on the documentation and
utilization of largely untapped resources (1980).
The allied CETA Arts projects (American Jewish Congress, Hospital Audiences, La Mama ETC, and Theater for the Forgotten,
also hired photographers for a variety of purposes and projects.
This page is a work in progress. It will grow as project photographers send in examples of their work.
Photos by artists in both the CCF and non-CCF NYC projects are welcome.
Marcia Bricker
Perla de Leon
Nina Kuo
Meryl Meisler
Larry Racioppo
A.M. Rousseau
---
Larry Racioppo (CCF Project): from a neighborhood documentation project done in 1979
for the Brooklyn nonprofit Clinton Hill Restoration.
---
Fort Greene Graffiti (photo: Larry Racioppo)
---
---
Myrtle Avenue Boys (photo: Larry Racioppo)
---
---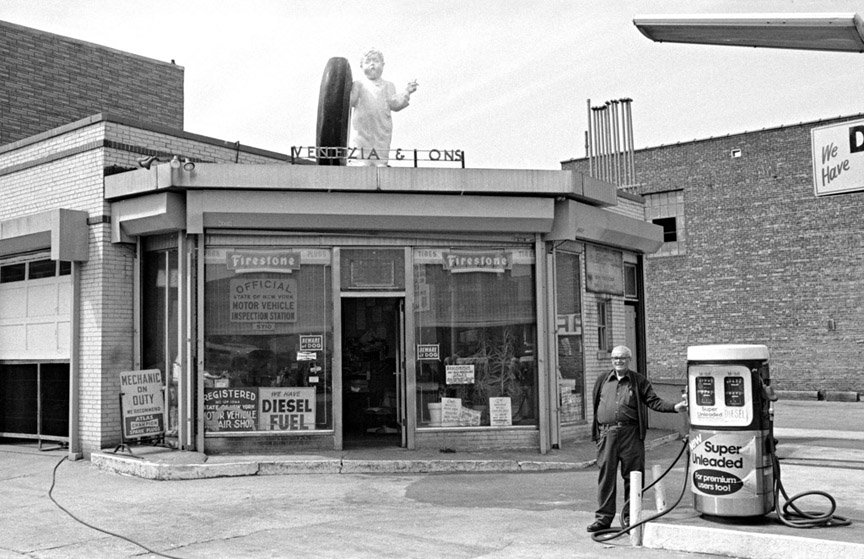 Venezia Gas (photo: Larry Racioppo)
---
---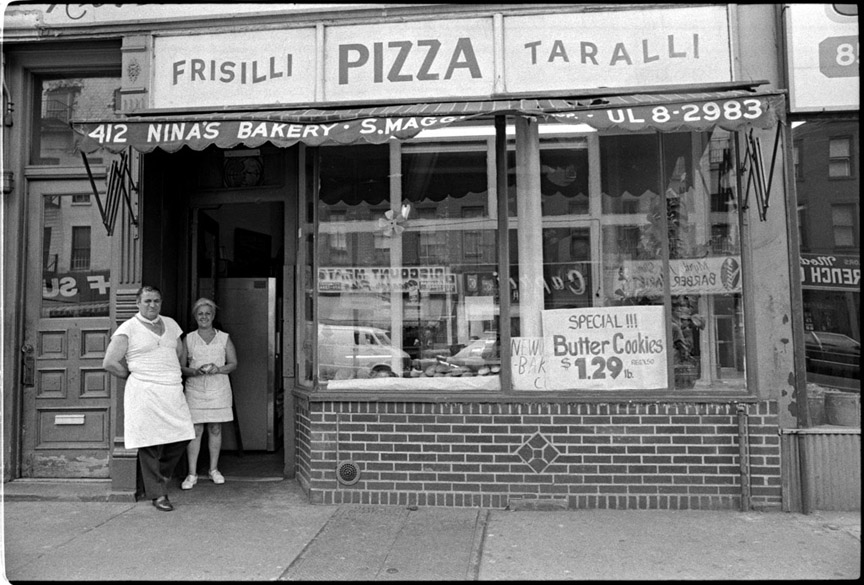 Pizza People (photo: Larry Racioppo)
---
Larry Racioppo Current Website
---
Meryl Meisler (American Jewish Congress project)
---
A Man's Back in Williamsburg, Purim, Brooklyn, NY March 1978 (photo: Meryl Meisler)
---
---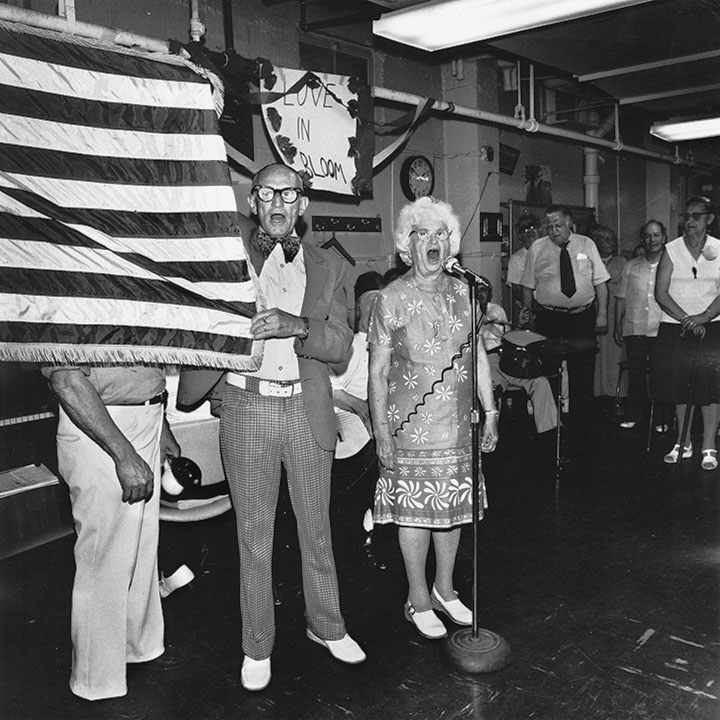 Love in Bloom G-d Bless America, Good Companion Senior Center,
Henry Street Settlement: New York, NY 1978 (photo: Meryl Meisler)
---
---
A customer for knishes and other delights at the "Knish Nosh" in Forest Hills, Queens, NY 1978 (photo: Meryl Meisler)
---
---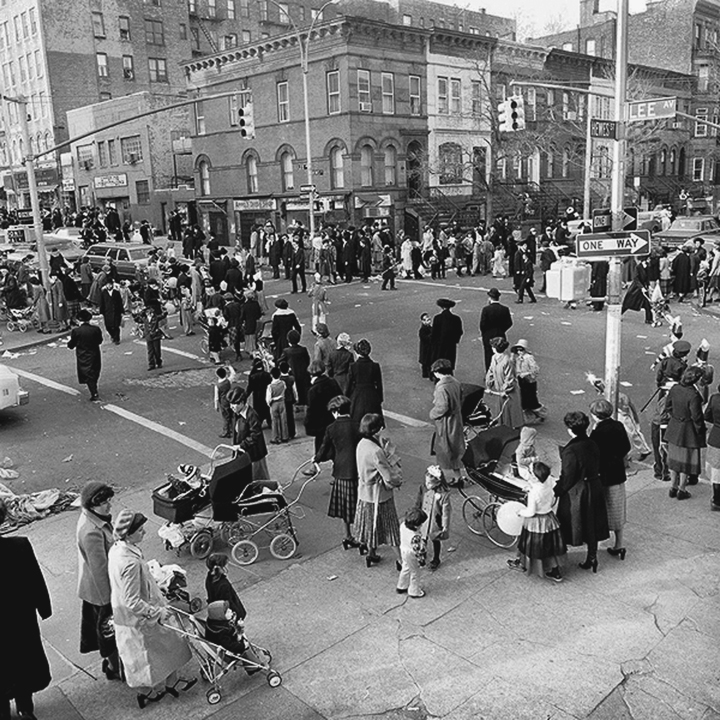 Purim - Lee & Hewes Streets 1978 (photo: Meryl Meisler)
---
---
Marcia Bricker (CCF Project)
from a Hell's Kitchen documentation project done in 1978-1979 in conjunction with
the tenant organizers at Housing Conservation Coordinators
---
Boys on Stoop, Hell's Kitchen (photo: Marcia Bricker)
---
---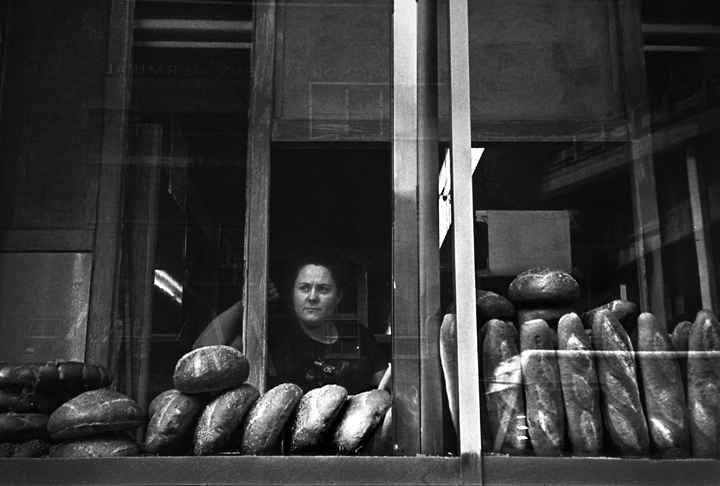 Bakery - 9th Avenue, Hell's Kitchen (photo: Marcia Bricker)
---
---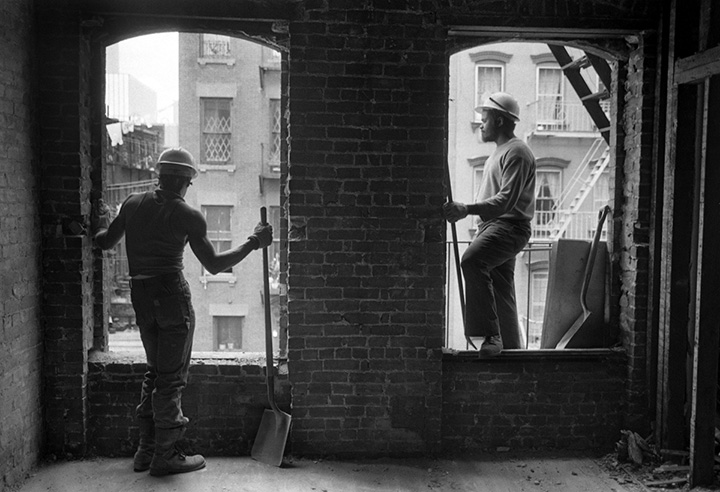 Homestead Renovation, Hell's Kitchen (photo: Marcia Bricker)
---
---
Woman with Three Dogs, Hell's Kitchen (photo: Marcia Bricker)
---
Marcia Bricker Current Website
---
Nina Kuo (CCF Project Artist)
---
NYC Chinatown "Baby Pack" series (paired photos: Nina Kuo)
---
---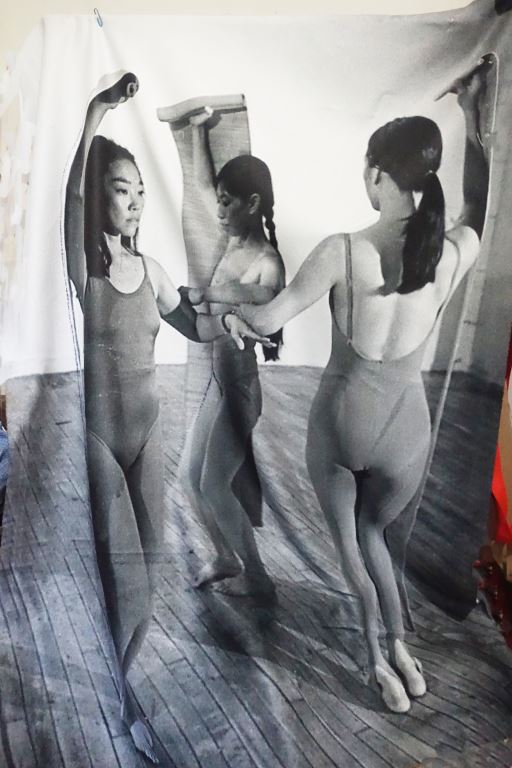 CETA Dancer Theodora Yoshikama (photo: Nina Kuo)
---
---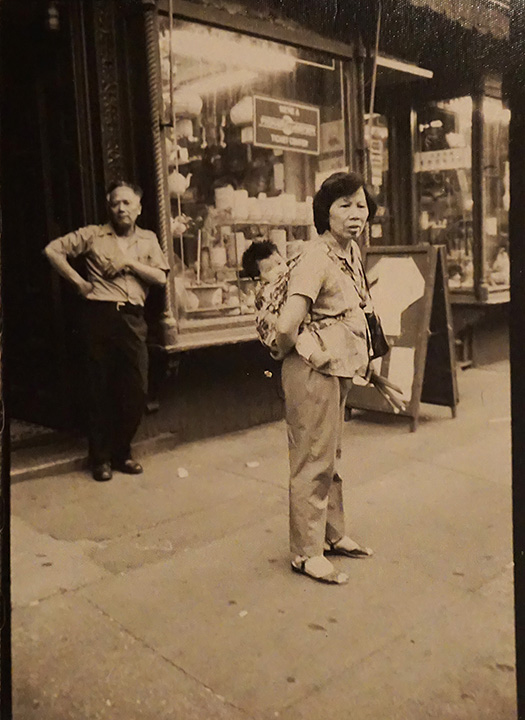 NYC Chinatown "Baby Pack" series (photo: Nina Kuo)
---
---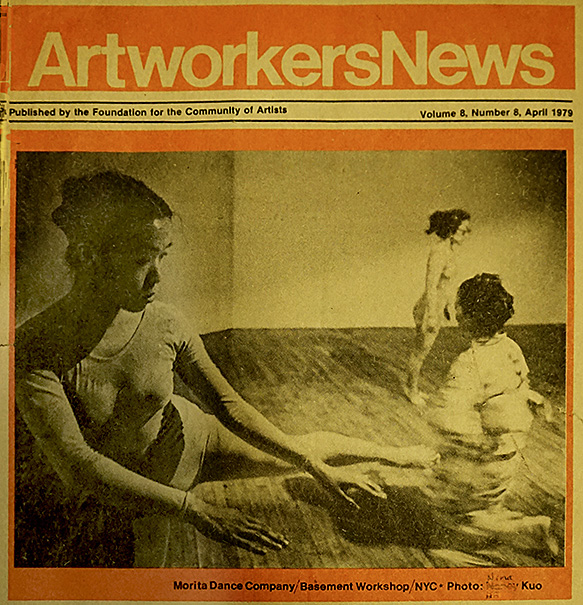 photo by Nina Kuo of performance by Teddy Yoshikami Dance Company
(costume designed and created by Nina Kuo)
---
---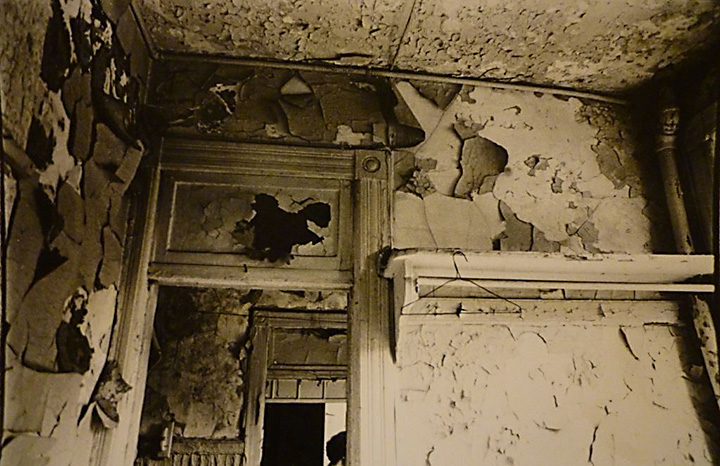 Documentation of "Adopt a Building" (photo: Nina Kuo)
---
Nina Kuo entry on the Brooklyn Museum site
---
A.M. Rousseau (CCF Project Artist)
Photographs from a residency at the Edward P. Lynch Community Center in the Bronx
---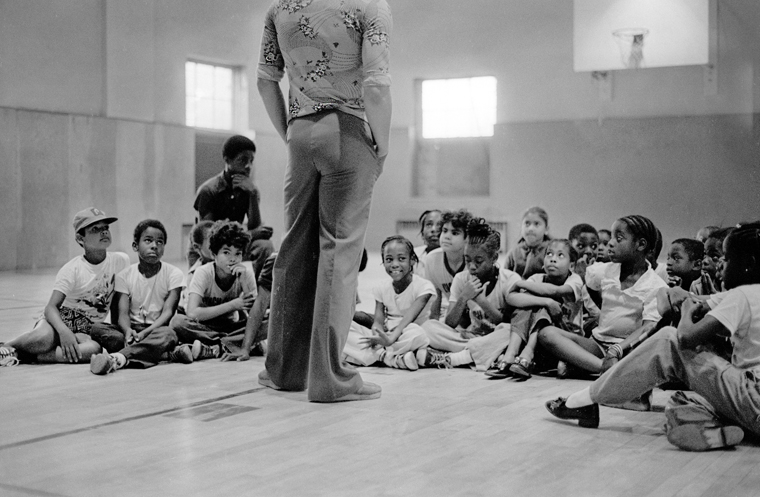 Children listening to Instructor at the Edward P. Lynch Community Center, Bronx (photo: A.M. Rousseau)
---
---
Group of boys at the Edward P. Lynch Community Center, Bronx (photo: A.M. Rousseau)
---
---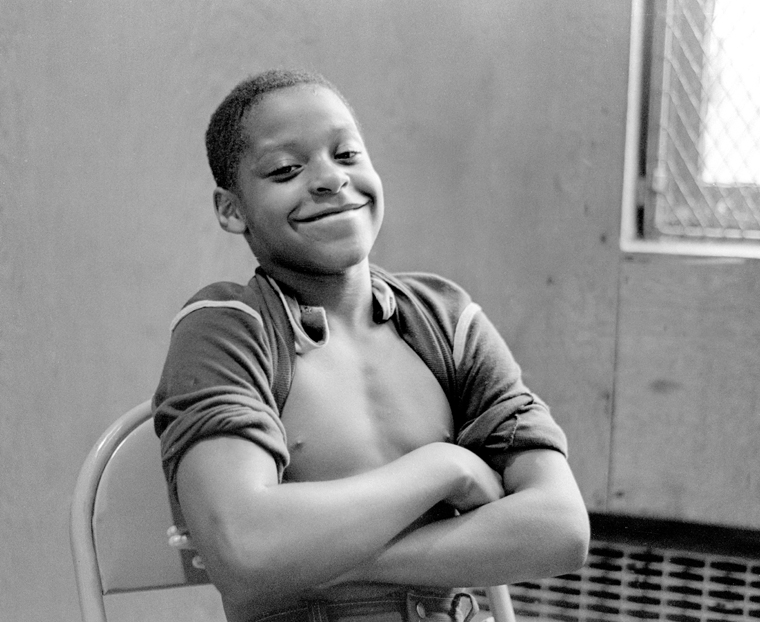 Young boy smiling at the Edward P. Lynch Community Center, Bronx (photo: A.M. Rousseau)
---
---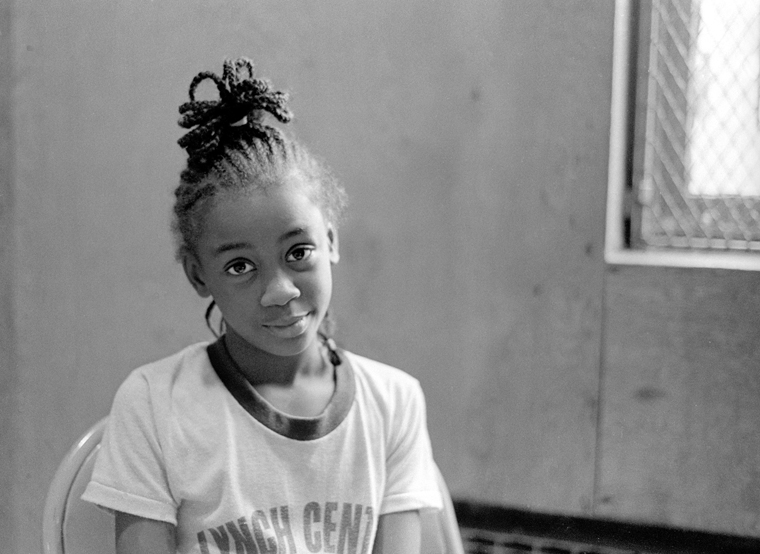 Young girl with top knot at the Edward P. Lynch Community Center, Bronx (photo: A.M. Rousseau)
---
---
Perla de Leon (CETA Position through Bronx Borough President's Office - assignment to En Foco)
---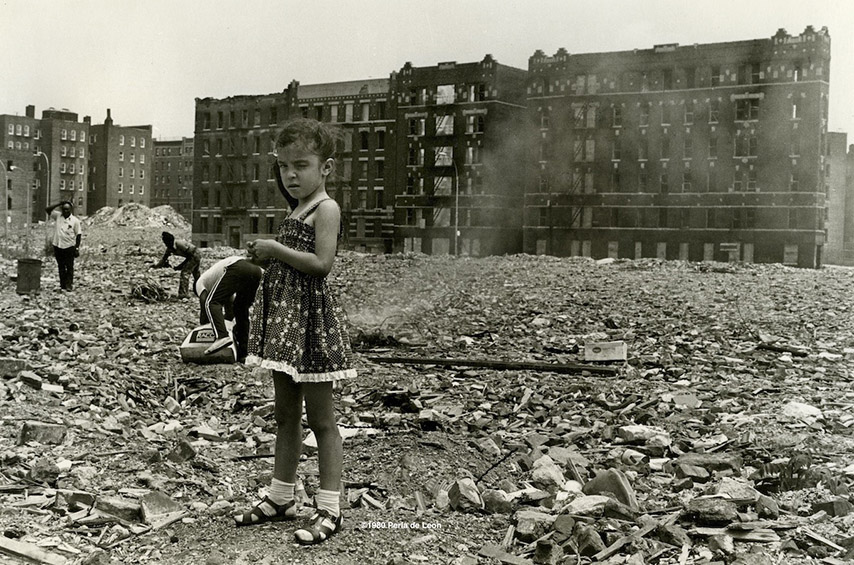 "My Playground" South Bronx, photo © Perla de Leon 1980
---
---
"A Hill in the South Bronx" photo © Perla de Leon 1980
---
---
"Touch Football" South Bronx, photo © Perla de Leon 1980
---
---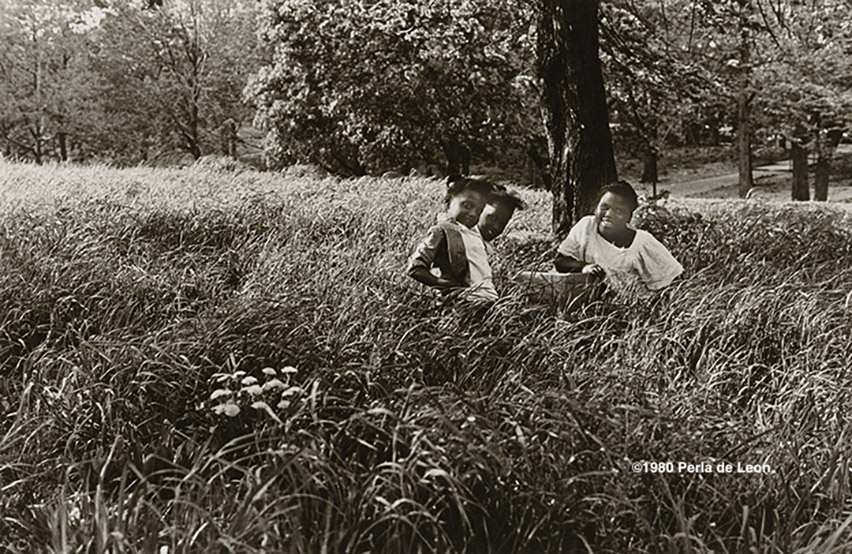 "Welcome to the Neighborhood" South Bronx, photo © Perla de Leon 1980
---
Perla de Leon on the Smithsonian American Museum website