.
CCF: Artists Project: on the identification and utilization
of largely untapped resources - 1980
selected photos - part 2 of 2
---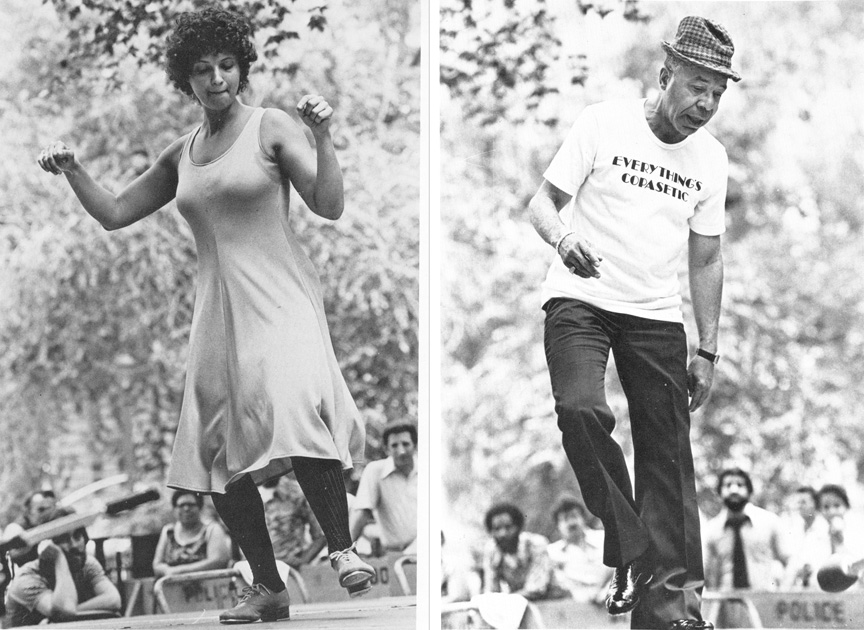 CETA dancers Jane Goldberg and Charles "Cookie" Cook. (photos: George Malave)
---
---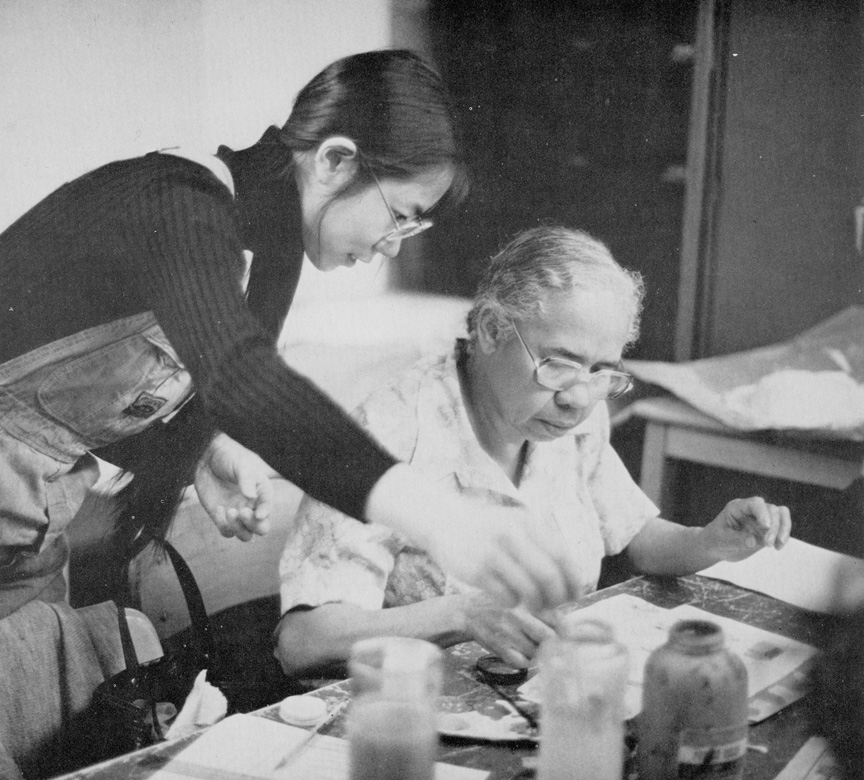 CETA ceramist Kwok-Yee Tai at the Paterson Senior Center in the Bronx (photo: Sarah Wells)
---
---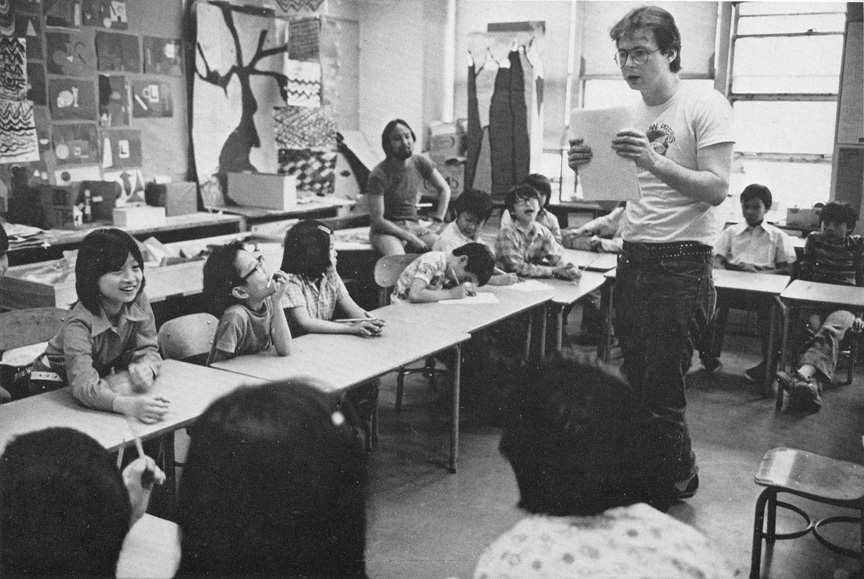 CETA poet Bob Holman at a Chinatown daycare center. (photo: Sarah Wells)
---
---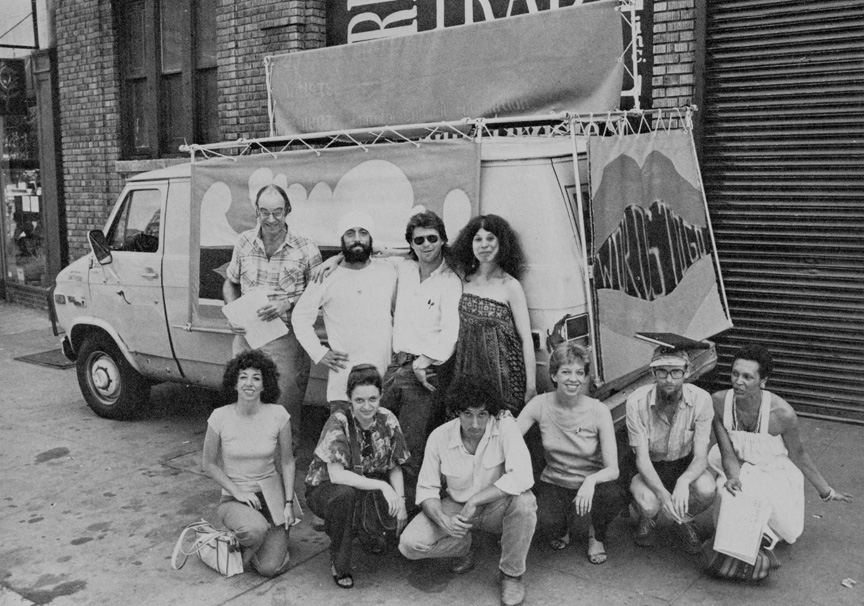 "Words to Go" mobile troupe of CETA writers and poets. (photo: Marbeth)
back row: Grover Amen, Neil Hackman, Bob Holman, Cassia Berman
front row: Martha Tack, Janet Bloom, Roland Legiardi-Laura, Madeleine Keller, Nathan Whiting, Brenda Conner-Bey
---
---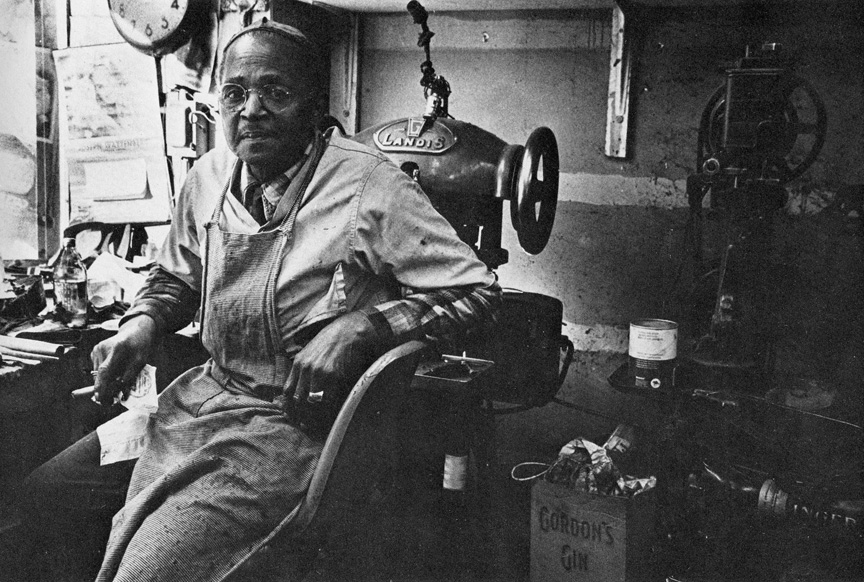 McKinley the Shoemaker, from a documentary project on Harlem done by Dawoud Bey
under the auspices of the Studio Museum in Harlem.
---
---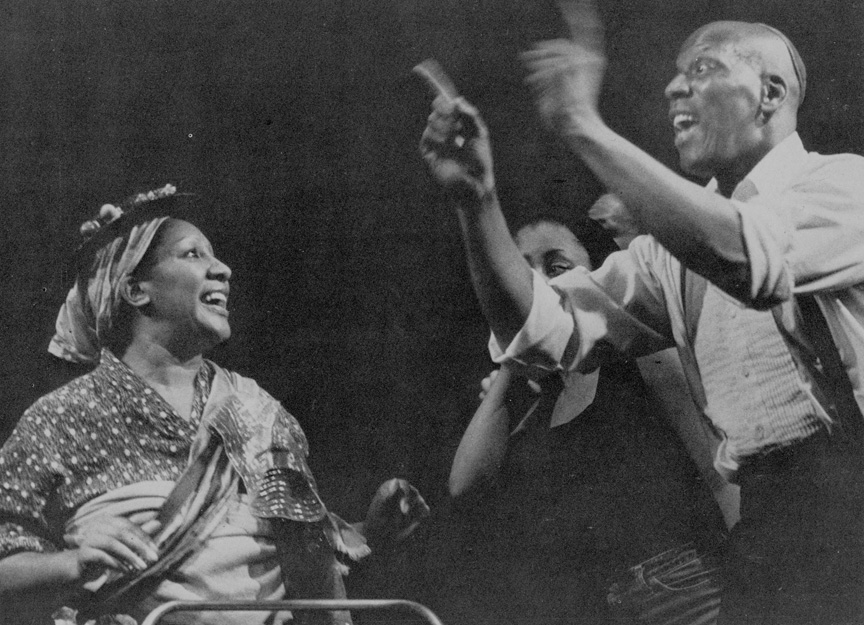 CETA actors Pawnee Sills and Rahman in "Zappers and Shopping Bag Lady" by Aishah Rahman and P.J. Gibson,
at the Black Theater Alliance. (photo: Larry Nielson)
---
---
Jazzmobile CETA Big Band performing at the NYC Correctional Facility at Rikers Island.
Conducted by Frank Wess. April, 1978. (photo: George Malave)
---