.
CETA Arts Legacy
---
Special Exhibition
ART/WORK
How the Government-Funded CETA Jobs Program Put Artists to Work
1973-1981
At Two Galleries in Manhattan, NY
City Lore - 56 East First Street
12/10/21 - 04/10/22
Cuchifritos - 88 Essex Street (inside the Essex Street Market)
12/10/21 - 03/19/22 (exhibition extended)
Featuring more than 100 photographs along with contemporary publications, the joint exhibition documents the projects that employed more than 600 visual artists,
poets and writers, musicians, dancers and other performers along with arts administrators serving community sponsors in all five boroughs of the city.
---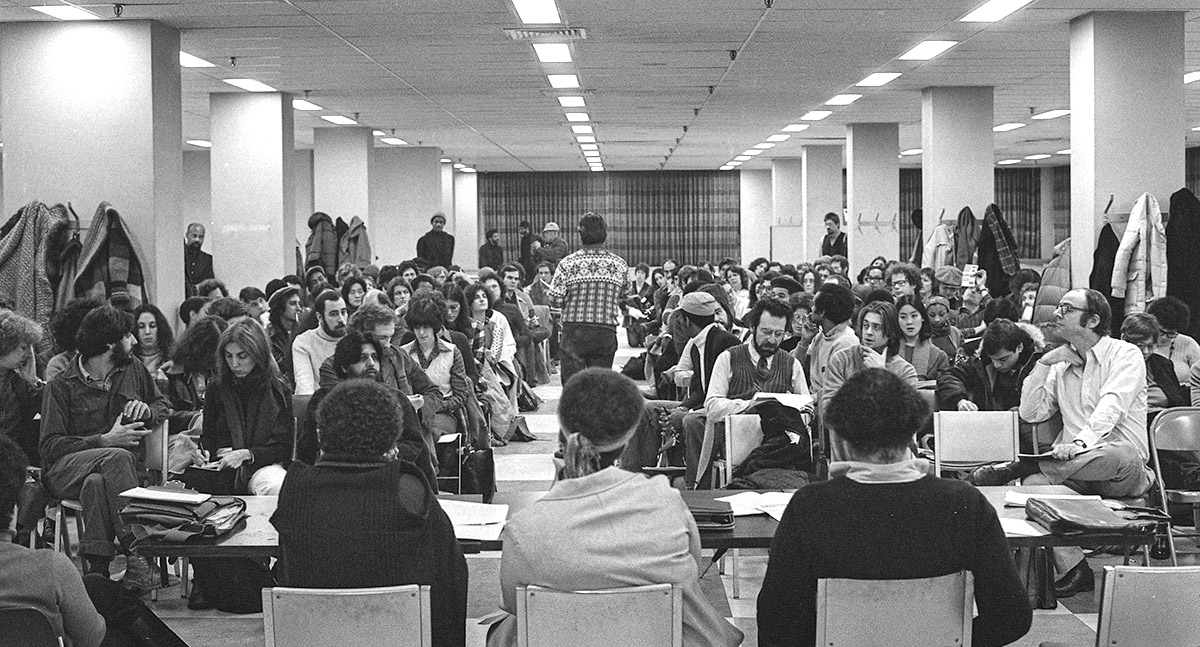 NYC CETA CCF Artists Project - Artists' Orientation January 3, 1978. Photo by Blaise Tobia.
---